As the national leader in kitten welfare, we invest in organizations whose missions align with ours and who are committed to saving kittens' lives. Our advisory board of experts thoughtfully selects targeted grants that will spark innovation in kitten programming across the United States. We are proud to support more than two dozen strategic organizations throughout the nation through our Mightycat Grant Program!
Here are some of our recent #Mightycat Program Grant recipients
LifeLine Animal Project
OKC awarded a $25,000 grant to the LifeLine Animal Project in Atlanta, GA. This funding was used to upgrade their underage kitten program! Lifeline purchased foster kit supplies, a kitten kennel to specifically help kittens with ringworm, and specialized equipment to help the most vulnerable neonates.
Newborn Kitten Rescue
We provided Newborn Kitten Rescue with a $12,800 Mightycat grant! This funding will allow them to have 2 days of vet tech coverage each week through the 2021 kitten season. Kelly, photographed here on the right, is their amazing new vet tech. We are so happy to assist with this impactful position!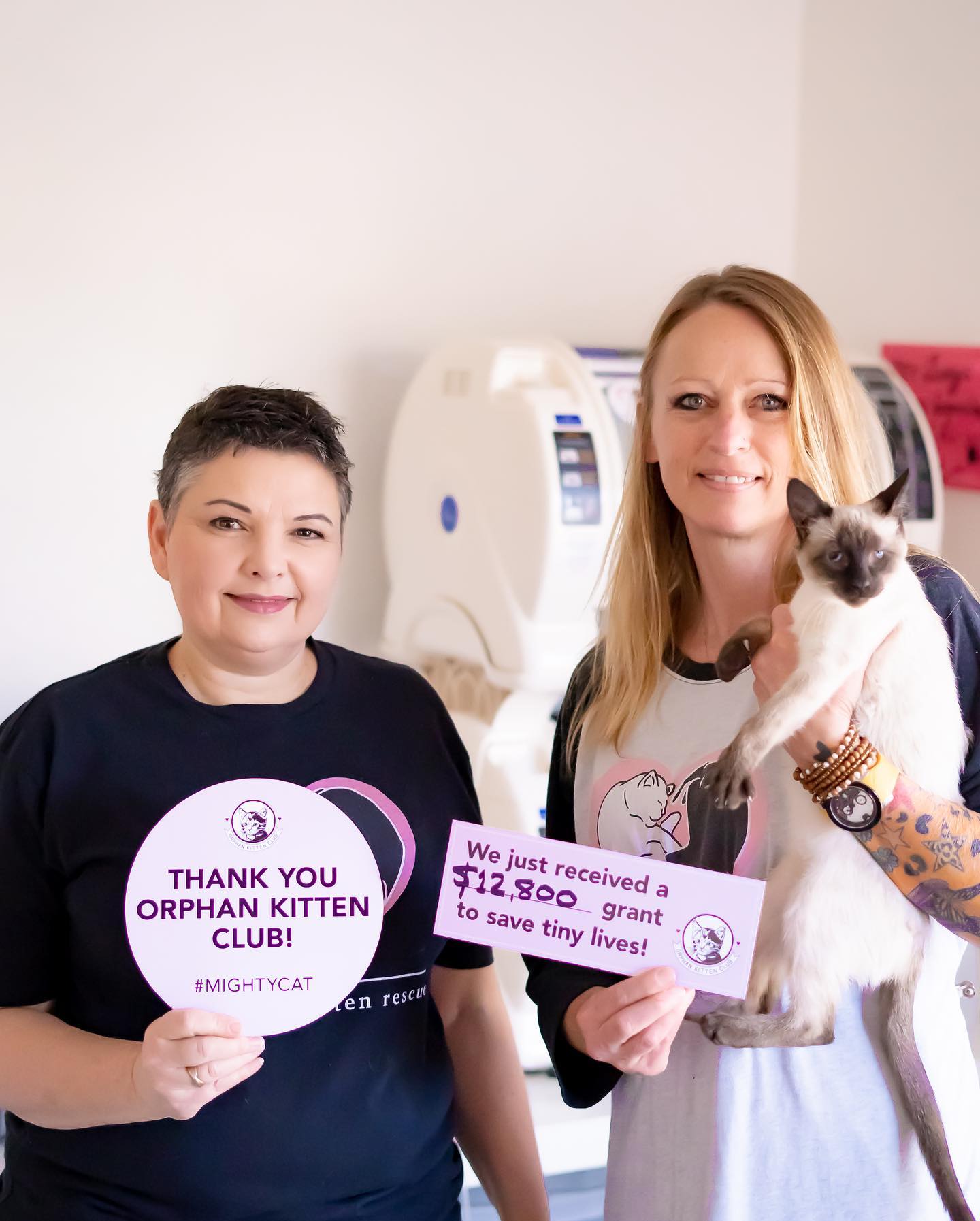 Planned PEThood
Planned PEThood of Duluth, Georgia received an $11,000 Mightycat grant to help with their neonatal kitten expansion project. This funding covered the cost of supplies for kitten foster kits, a new incubator, and a bank of cages in their rescue area to house kittens temporarily while they await foster placement.
San Antonio Pets Alive!
We provided a $ 17,500 Mightycat Grant to help San Antonio Pets Alive!  support the most vulnerable population they serve: neonatal kittens. This funding helped cover essential items needed for pre-adoption age kittens while they are in foster homes. This investment will assist SAPA significantly during the upcoming kitten season. They expect to care for close to 1,000 neonatal kittens in 2021!
Tiny Paws Kitten Rescue
Our partners, Tiny Paws Kitten Rescue, in Stillwater, Oklahoma received a $12,500 grant. This funding was used to enhance their Rescue Medical program and give rescued newborn kittens the best chance at survival. With this investment, Tiny Paws was able to hire a part-time Medical Coordinator and two part-time medical technicians! These extra staff members have been crucial to their rescue 2021 and will dramatically increase the number of kittens they can save.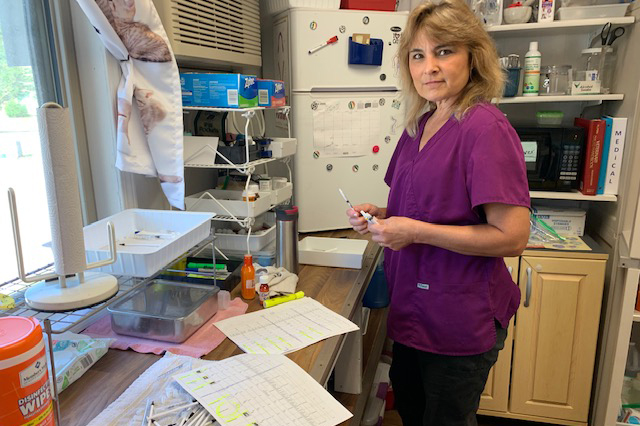 Little Lion Foundation
Long Beach rescue, The Little Lion Foundation, received a $3,000 grant at the end of 2020. This funding allows them to have a licensed veterinarian come into their kitten nursery for 2 hours every week to provide herd health to their "little lions". Having this support is so valuable to the rescue and has allowed them to learn so much more about caring for these tiny kittens. In early 2021, a 5-week old kitten named Penguin was found in the pouring rain and brought to LLF.  Immediately, their onsite veterinarian was standing by and provided Penguin with the medical attention he needed to thrive! We are so happy to support his impactful organization in their rescue efforts.
Meow Parlour
Our NYC partner, Meow Parlour, received a $4,500 grant to cover the cost of a new incubator & life-saving kitten care supplies. Multiple litters of kittens have been saved because of this funding. They shared a story Sprinkle, a premature kitten found outside on a cold November day. She was the first kitten to come to them since receiving the grant and was, therefore, the first to benefit from the incubator, formula, and food. The first few weeks were challenging as she had developmental delays and other challenges, but despite all the odds, she thrived and is now adopted!