Our Kitten Nursery Program
The Orphan Kitten Club kitten nursery program is dedicated to saving the lives of kittens, with a special focus on caring for orphaned neonates and kittens with medical needs. We provide 24-hour care, expert medical support, and a loving, enriching environment where kittens can truly thrive during their first months of life.
Our newborn kittens are raised in one of our state-of-the-art neonate nurseries, which are equipped with cozy incubators and everything needed to care for bottle babies.
Once our kittens are fully weaned, they graduate to our clubhouse, where they learn how to play, climb and explore in our socialization room, which was built specifically to engage & entertain pre-adoption age kittens!
Once our kittens are healthy and at least 8 weeks of age, they are available for adoption in the Southern California region.
Lani
Around the time of rescue, Lani had sudden onset of septic arthritis, resulting in swelling on her front left limb. Lani was brought to the veterinary hospital, where she received around-the-clock IV antibiotics and finally started to feel better and bear weight on her leg. In the weeks that followed, Lani continued antibiotics and was seen by our orthopedic specialist who helped her stay strong, healthy, and pain-free. Over time Lani grew into a beautiful young cat who can run, chase, and climb like any other kitten. She even befriended a foster puppy! Unfortunately, because Lani's growth plates did not develop normally, the specialist believes that she will eventually need an amputation. Wanting to give her the best future ever, we found a loving foster-to-adopt home for Lani so that she can fall in love with her family as she awaits her future surgery, which we will provide. Kittens are so incredibly resilient, we have no doubt that Lani will adapt to life as a three-legged cat in no time!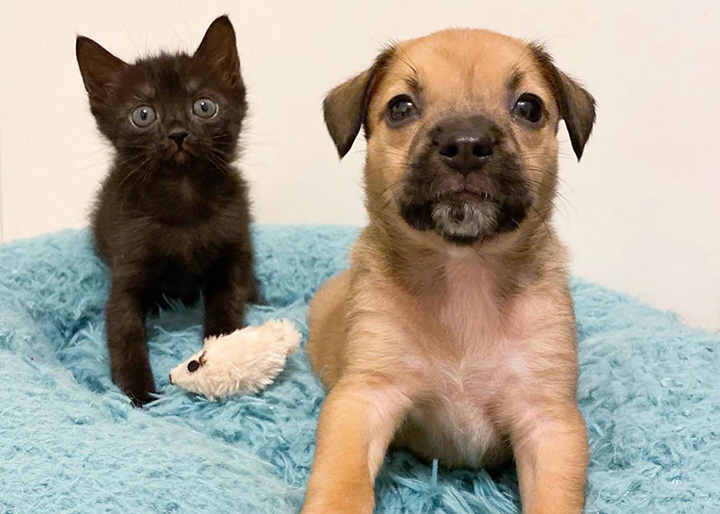 Baby Boo
Baby Boo came to us as a tiny, frail orphan who was significantly smaller than her brothers and sister. At less than one pound, she was suffering from a gastrointestinal ileus, which required emergency hospitalization. We worked with our board veterinarian and an incredible local hospital to develop a treatment protocol that would save her life even with her small size. Weeks later, she was a healthy young cat who finally started to catch up with the others… and she was adopted with her sister!
Kale
Kale is a special kitten who came to us with pectus excavatum, a congenital malformation of the chest that can be fatal for young kittens if not corrected. Kale's chest was flattened and restricting her lungs from filling with air. It was imperative that Kale receive an emergency corrective chest surgery. This procedure involved sewing into the bones of the ribcage and drawing them forward by attaching an external chest plate (like a shield of armor that the bones get sewn against.) This is a risky surgery that needs to be performed by an experienced veterinarian. Thankfully, our board member Dr. Rachell Wallach was able to successfully perform the surgery, after which Kale thrived in our care! While healing, she wore a tiny sock as a protective sweater. A few weeks later, she was adopted into her dream home!
Fergie
Ferguson's case was one of the greatest challenges (and biggest rewards!) of our team's year in 2021. Since arriving as a newborn, Ferguson struggled with mysterious symptoms, which were eventually diagnosed as a severe kidney condition. We worked with top veterinary nephrologists to diagnose and seek treatment options for him, determined to give him the best chance possible. When we were sadly told that Ferguson would not likely live for more than a few weeks, our founder Hannah Shaw and team member Andrew Marttila decided to adopt him as a fospice cat so that he could know the love of a forever home. Through a combination of expert medical care, determination, and a lot of love, Ferguson is now thriving at 9 months old! We are so proud of this little man!
Zuma
Zuma was days old when we rescued her. After a serious GI health scare that left her in critical condition, she spent numerous days in a specialty hospital and being treated in our nursery. She made a full recovery and was adopted with her best friend!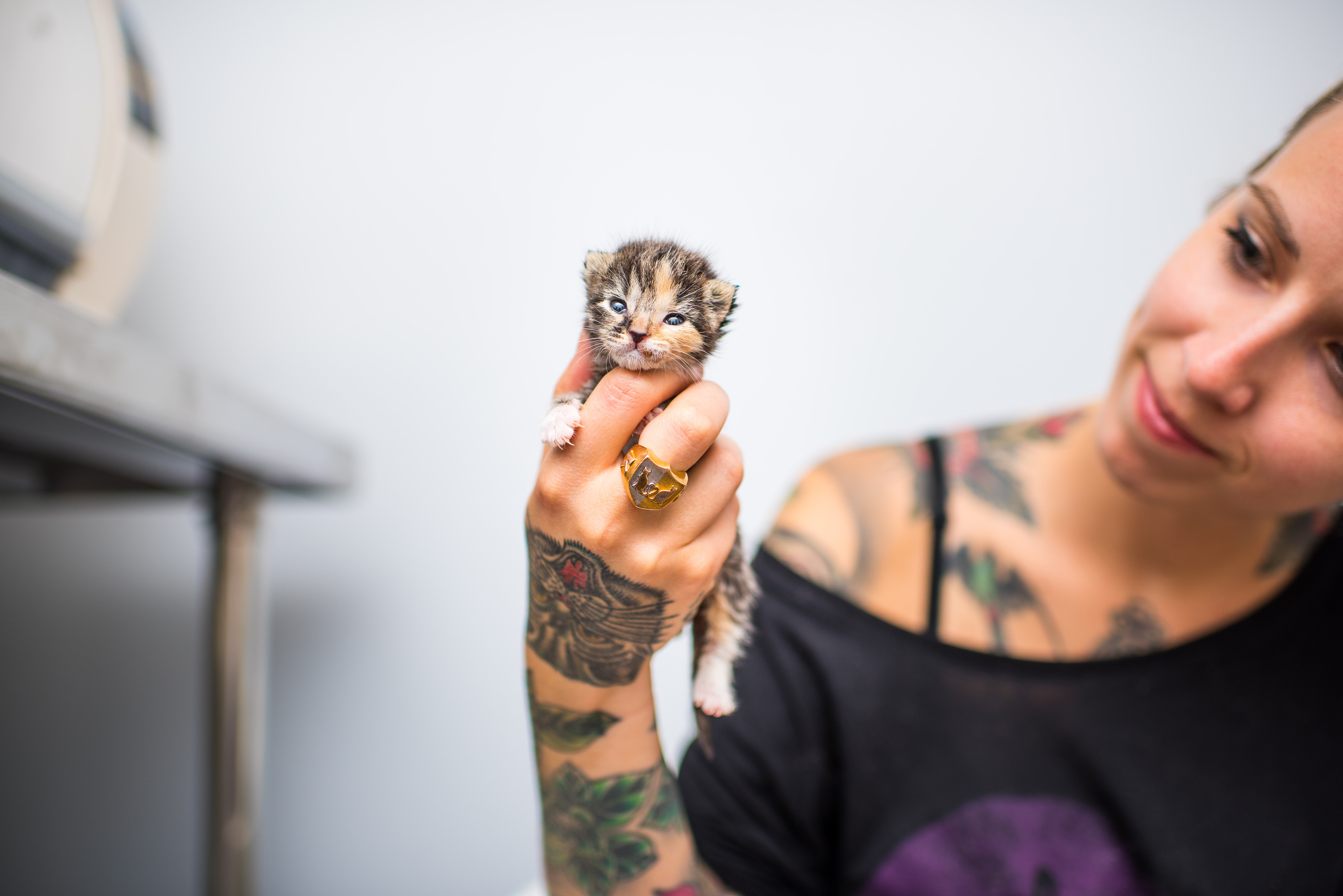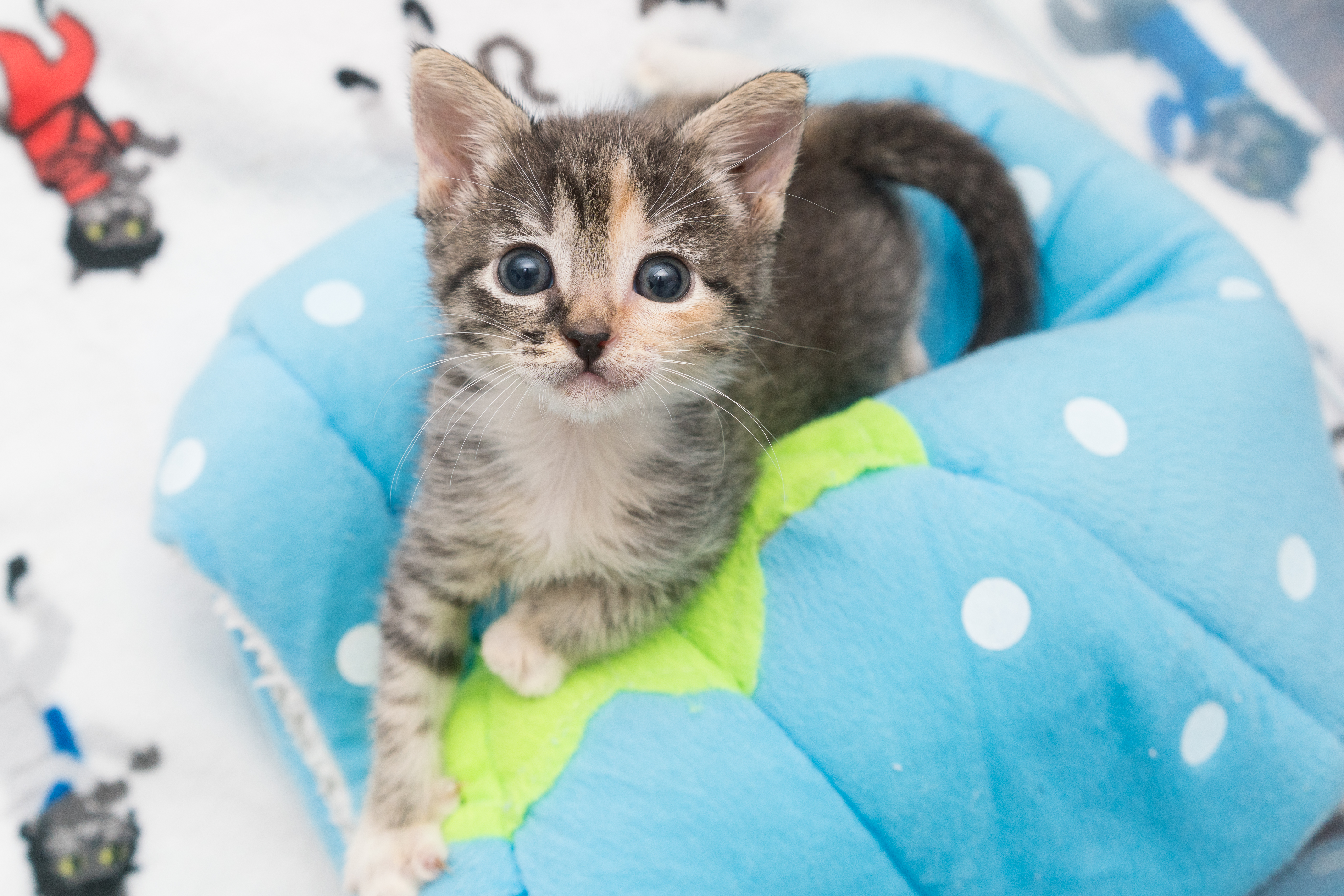 Badger
Badger was found in an artist's loft at just four hours old. Although the odds were stacked against him, he survived a host of medical issues and grew into a well-loved cat.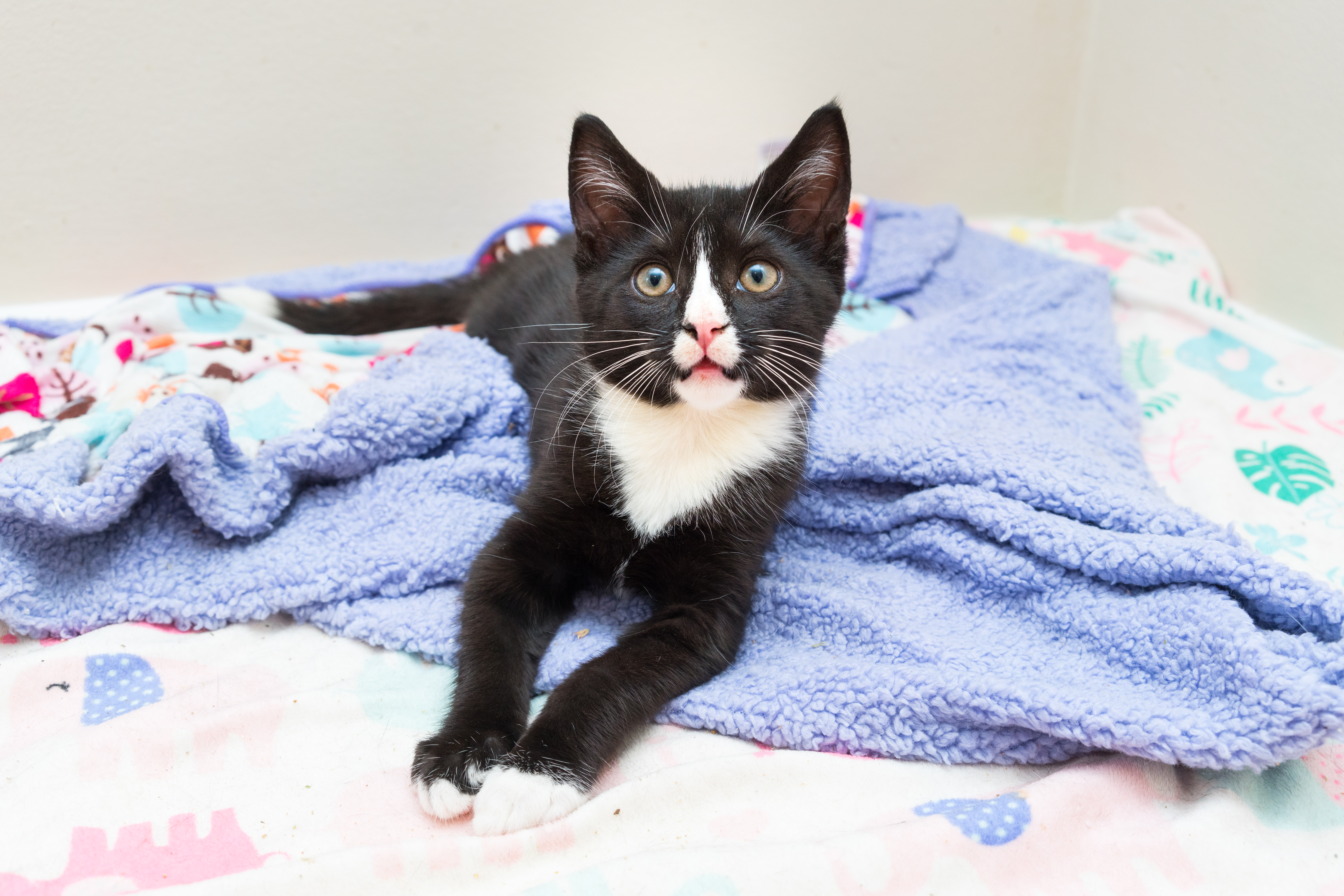 Hank
Hank was dropped off in a tissue box at just four days old. She battled with the deadly panleukopenia virus, and we fought for her day and night until she was fully recovered! Hank was adopted into a loving home along with her friend Kodiak, who we rescued from NYC.
Bee
When we received a frantic request to help three tiny kittens found in a window well, we took action right away. Bee, the runt of her litter, was the smallest and most frail–but grew into a healthy, independent young cat before finding a loving forever home with her brother, Boomba.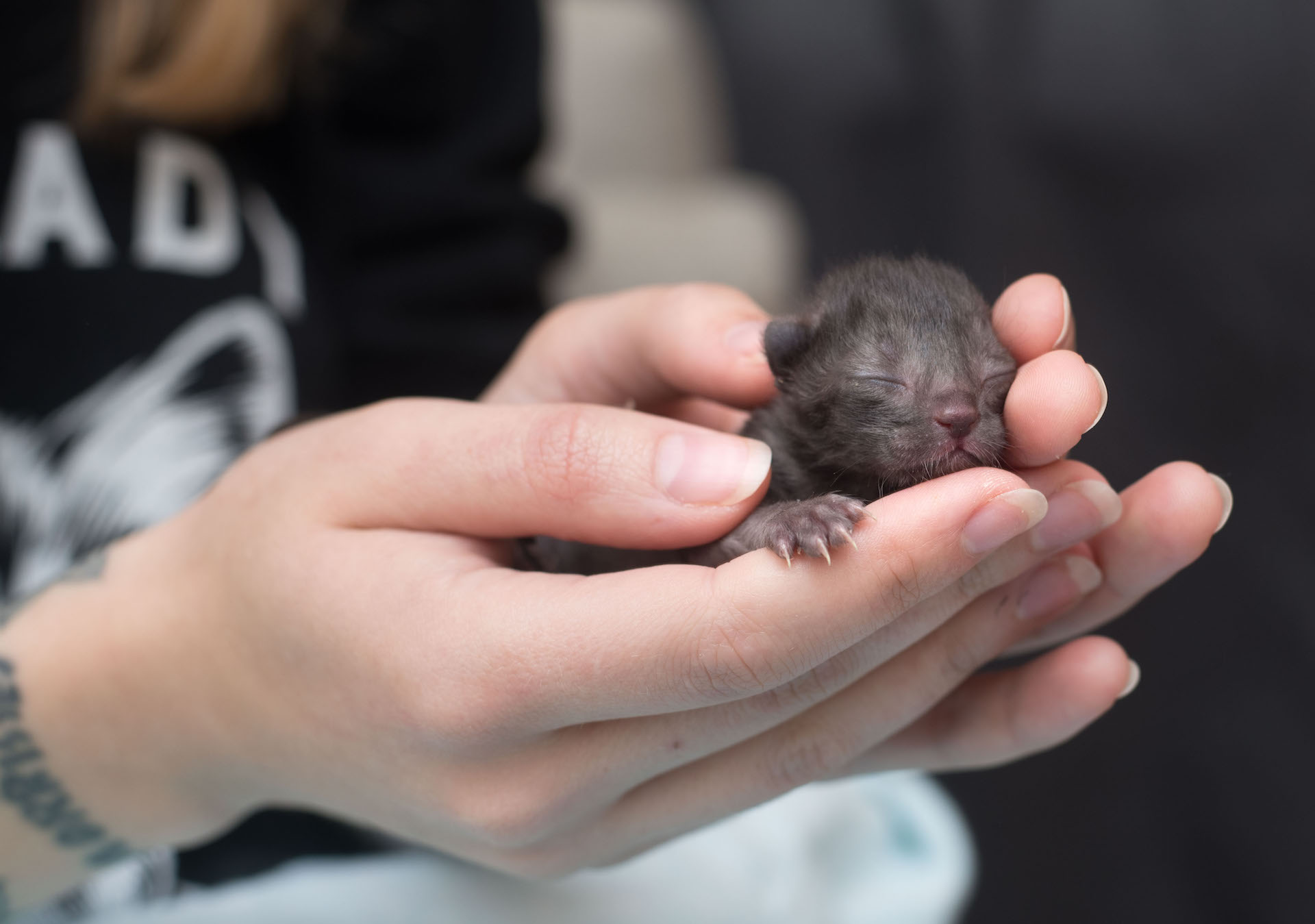 Soba
Soba was fading quickly when she was rescued from a New Jersey animal shelter. Suffering from dehydration, emaciation, and an umbilical hernia, Soba recovered over the course of several weeks and now lives a happy life with her sister, Harusame.
Bearclaw
Bearclaw was rescued from a Washington DC shelter after he was found outdoors at just 2 weeks old. While many neonatal kittens are euthanized in animal shelters, Bearclaw had an opportunity to grow up with the care he needed until he was independent enough for an adoptive family.
Tidbit
Tidbit was just one day old when he was discovered abandoned outdoors. With no mother to raise him, Tidbit thrived with our specialized, around-the-clock care and was adopted into a loving home at eight weeks of age.
The Spicies
The Spicies were rescued from a Philadelphia shelter when they were found alone outdoors on a winter day. Frank, Texas Pete, Valentina, Harissa, and Cholula all grew into healthy, adoptable animals in our nursery, and found their forever homes in DC.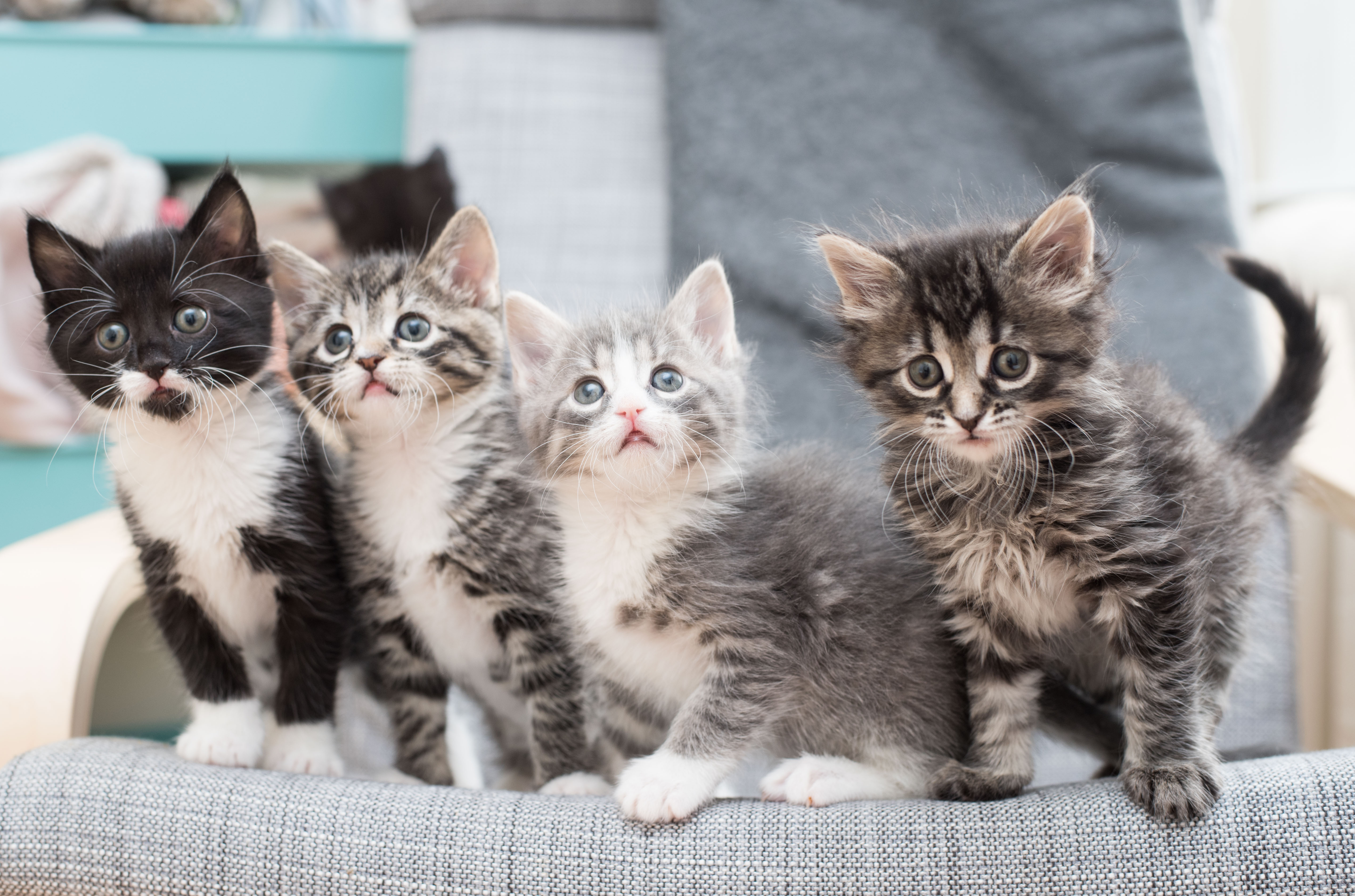 Chloe
When we rescued Chloe, she was four weeks old and permanently paralyzed in her hind limbs. We worked tirelessly to provide her with the best physical therapy and medical care. She now lives a full and happy life gliding through the halls of her forever home!